Conservative Club of Tellico



Who We Are:
Conservative Club of Tellico consists of over 1500 members living in Tellico Village and the surrounding area.  Formed in 2019, originally as a way for like-minded neighbors to connect, this club has grown into a dynamic organization that hosts weekly keynote speakers, engages in local and state politics, shares pertinent information on legislation and also has a weekly radio program to share news in the local listening area.  Community minded and also creators of the Loudon County Sheriff's Benevolent Fund, CCT members support a wide range of conservative initiatives.
Mission:
Support and Preserve Conservative Values
To Engage People to Initiate Action

Join Us:
To sign up and receive our weekly email with calendar of events and upcoming speakers and activities, contact our membership chair or email us at [email protected] .
Please join our group on Next Door, Conservative Club of Tellico, to interact with neighbors, share current articles and upcoming events. There is an additional women's group on Next Door: Women's Auxiliary of CCT.
Three Ways To Join:

Email us at [email protected]

Join us on Next Door: Conservative Club of Tellico

---
Meetings & Events:
An informal breakfast gathering of like-minded members meet in the back room of Little Italy restaurant on Wednesday mornings 
at 8:30am
.  Order off menu, no reservations are required.
SUMMER BREAK:  No Meeting in July.   Stay tuned through Next Door and member weekly emails for upcoming meeting announcement to begin in August.
Meetings and Events are Posted in our group on Next Door and in weekly emails.
 
---
 Board of Directors:
President – Rick Dramm
Vice President – Penny Manczko
Treasurer – Ed Heilman
Secretary – Mary Hefner
Committee Chairs:
Communication – Jayne Miller
Membership – Phil Rothrock
Preparedness – Kevin and Marita Kelly
Social Events – Lori Dramm
Patriotism/Spiritual – Jim and Marcia Bottenhorn
Tennessee Legislation – Kim Brown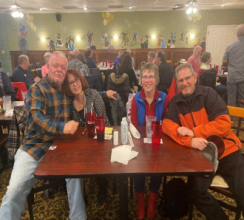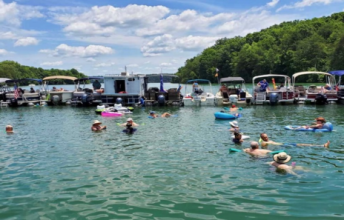 Conservative Club on TellicoLife:

Events and meetings posted to the Tellico Life Event Calendar can be found using the "Search" function and the abbreviation CCT.

To access this page directly, bookmark: www.tellicolife.org/conservative-club-of-tellico