Tellico Village Broadcasting   
 Informing Tellico Village for more than 25 years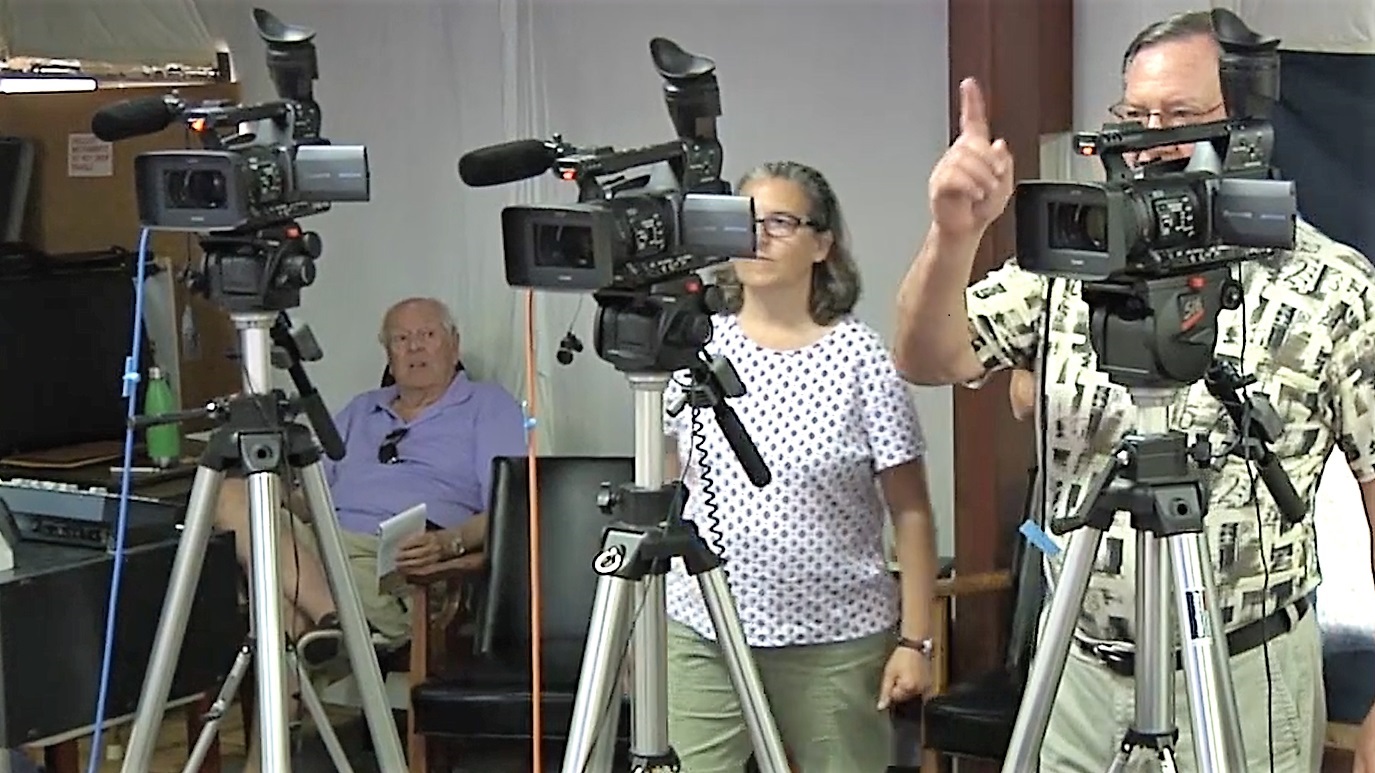 Who We Are:
We are the Tellico Village Community Broadcasting Station, whose mission is to be a valued source of information, education and programming of interest to current and future residents and property owners in Tellico Village.  We focus on the issues, activities and interesting people that characterize our Community.
We are Tellico Village "centric"..."centric" because our staff is composed of Tellico Village residents who share your interest and concerns about what's happening in our Community and surrounding area.  We're like your hometown newspaper - packed with content of interest to our residents and property owners.
What We Do:
We create videos that cover a wide range of topics such as:
HOA, POA and County updates
Community Amenities: Recreation Update, Golf Overview,Community Playhouse and others
Special Features
Bulletins: Announcements about upcoming meetings/events for Clubs or Organizations in Tellico Village

If you would like to submit a bulletin for your Club or Organization, click this Submit a Bulletin link.
Where to Find Us:
Visit our website at www.TellicoVillageBroadcasting.org and view our videos anytime, anywhere online.

Charter/Spectrum cable subscribers can also watch us on Channel 193.
Join our Team:
Our staff consists of volunteers who operate cameras, edit video, write scripts, manage the station, IT support and on-air talent.  The only requirement to be a TVB volunteer is to have a desire to be part of a creative team.  Our volunteers range from people with broadcasting experience to those who have none at all.  If you have an interest in joining us, we can train you.
Watch this video to learn more about volunteering at TVB.
Some examples of the roles we are looking for are:
Graphic Designer
Computer Librarian
Producer (Some producers work in conjunction with an organization, in which they are a member)
Camera Operator
Video Editor
Representative from Club or Organization who could suggest a video feature about your group. Better yet, why not partner with us to produce it? 
 Act now!  Why wait if you are thinking about being a TVB Volunteer?
 Contact Us today for more information on Tellico Village Broadcasting, or to become a volunteer.

TVB Volunteers Editing Video and Filming

To access this page directly, bookmark www.tellicolife.org/tv-broadcasting