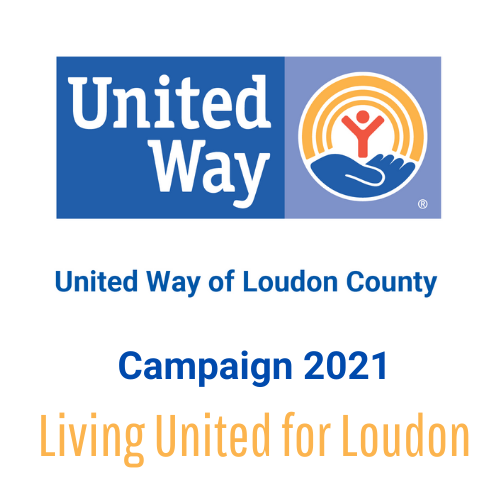 "Since 1992 Tellico Village and United Way of Loudon County have been partners in raising funding and support for 28 to 33 non-profits that provide critical social services, bringing about both immediate & lasting change in the lives of people in in Loudon County. To date this partnership has raised over $1.8 million. In addition, many Tellico Village residents provide invaluable volunteer support to many of these agencies. Through United Way and their partner agencies, Tellico Village clearly sets the standard of what it means to LIVE UNITED!"
-Darcy Welch (Executive Director, United Way of Loudon County)
Pet Photo Contest Fundraiser  
Do you have the best looking pet around? If so, enter his picture in our Pet Photo Contest. But hurry! The contest ends on December 17. Click here to enter. https://www.gogophotocontest.com/unitedwayofloudoncounty

Our experience tells us the best way to help the most people is to focus on the underlying causes of the most serious problems. Here in our community, we're focused on critical issues like:
helping individuals have access to healthcare
providing children and adults with education and life skills
ensuring basic needs and emergency services are available
It takes the whole community working together to reach our goals in these areas. So we bring people together from all across the community— government, business, faith groups, non-profits, and concerned citizens. If it requires fund-raising or getting people to work together, that's what we do.

Your United Way contribution works to bring lasting change right here because that's what matters


Last year, your gift to United Way touched the lives of 1 in 5 people in our community. Thanks to your support, seniors were able to remain independent, children received new clothes for school, and families received emergency assistance with food, medicine, and utilities.

United Way's priorities reflect our community's changing needs. Throughout the year, United Way is mobilizing trained volunteers to study those needs, and only after careful consideration, do they choose to invest resources where they will get measurable results.

United Way works diligently and responsibly to maximize our donors' investments. By partnering with volunteers to assist in the annual campaign and encouraging collaboration among our community partners, United Way is able to ensure that your gift has a greater impact.

Nothing is more important to us than the trust and confidence of our donors. As the leading charitable institution in our community, representing their wishes is critical to our continued success. At United Way, we know that trust can never be assumed–it is earned.

Whether you donate your time or give through the annual campaign, your United Way contribution is an investment in our community.
Give
Your contribution, no matter how great or small, makes a difference. When combined with the gifts of others, you are supporting a coordinated network of health and human services that are changing lives for at-risk kids, senior citizens, people with disabilities, and many more of your friends and neighbors.

By focusing our community's resources on the most pressing needs,we are able to provide solutions and make a lasting impact right here in our community. That's the strength of the United Way.
There are several ways to make your donation:
Use the pledge form and return envelope you should have received in the mail in late November

Mail a donation to "UWLC, c/o Judy Gibbons, 216 Talah Ln, Loudon TN 37774"

Give online at

https://unitedwayloudoncounty.org/donate/

Call 865-582-4082

Give through an employee campaign

Contact your financial advisor to use your IRA's Required Minimum Distribution (RMD)

Make all checks payable to "United Way Loudon County"
Your donation is desperately needed. THANKS IN ADVANCE FOR YOUR DONATION. It is greatly appreciated.
Volunteer
United Way works with volunteers and local nonprofits to develop the best opportunities for youth, busy working adults, and seniors to serve. For more information on how you can get involved or serve on the Tellico Village committee, please send your name, email, phone number, and message to
[email protected]
.
Find Services
    Residents of Loudon County can call 211 to receive non-emergency information and referral for health and human services. Click
HERE
for more information.
Our Partner Agencies
211…..Adult Community Training…..Boy Scouts of America Great Smoky Mountain Council……Boys & Girls Club of Loudon County…..CASA of the Ninth Judicial District…..East Tennessee Kidney Foundation…..Epilepsy Foundation……Girl Scouts of the Southern Appalachians…..Greenback Emergency Rescue…..Helen Ross McNabb Center: Center Pointe…..Iva's Place…..Kids First Child Advocacy Center of the Ninth Judicial District…..Legal Aid of East Tennessee…..Little Tennessee Valley Educational Cooperative…..Loudon County Education Foundation…..Loudon County Fire & Rescue Squad…..Loudon County Health Improvement Council…..Loudon County Project Lifesaver…..Loudon County Senior Center…..Loudon Mile of Dimes…..Senior Citizens Home Assistance Service…..Sexual Assault Center of East Tennessee…..STAYinTV…..Tellico Village Computer Users Club…..Tellico Village Volunteer Fire Dept……The Good Samaritan Center of Loudon County…..The Hearing and Speech Foundation